Bulk
Großgebinde Angebote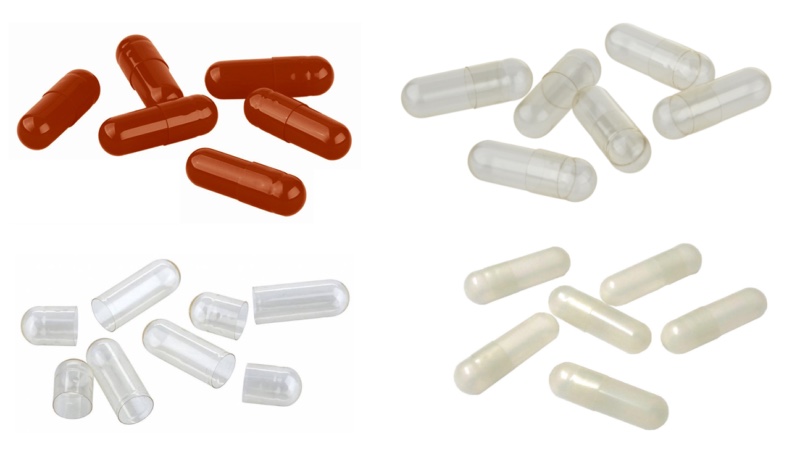 Wir können Ihnen eine Vielfalt hochwertiger Leerkapseln zu günstigen Großgebindepreisen anbieten. Hierzu gehören Gelatinekapseln, vegane HPMC-Kapseln, Pullulankapseln und Kapseln mit verzögerter Aufnahmewirkung (DR-Kapseln).
In den gängigen Größen 1, 0 und 00 sind unsere Gelatinekapseln und HPMC-Kapseln in Transparent, Weiß und in verschiedenen Farben erhältlich.
Wir führen auch
getrennte Kapseln
, welche sich mit einigen Kapselfüllmaschinen besonders leicht befüllen lassen (Gr. 1, 0 und 00).
Unsere Kapseln stammen zum überwiegenden Teil aus zertifizierter europäischer Qualitätsproduktion. Entsprechende CoA's liegen vor.
Für ein Angebot benötigen wir die folgenden Informationen von Ihnen:
• Gewünschte Kapselsorte (Gelatine, Vegi, Pullulan, DR)
• Kapselgröße (000-5)
• Farbe (transparent, weiß, farbig)
• Menge (min. 50.000)
Wir freuen uns auf Ihre Nachricht!

Bulk purchase
We can offer you a variety of high-quality empty capsules at low bulk prices. These include gelatine capsules, vegan HPMC capsules, pullulan capsules and delayed release capsules (DR capsules).
In the popular sizes 1, 0 and 00, our gelatine capsules and HPMC capsules are available in transparent, white and in various colours. We also stock
separated capsules
, which are particularly easy to fill with some capsule filling machines (sizes 1, 0 and 00).
Most of our capsules come from certified European quality production. Corresponding CoA's are available.
For a quotation we need the following information from you:
• Desired capsule type (gelatine, vegi, pullulan, DR)
• Capsule size (5 - 000)
• Colour (transparent, white, coloured)
• Quantity (min. 50.000)
We are looking forward to your message!